Home
Register
Personality Quizzes
About Us
Our Blog
BtP in your Classroom
Learn about your personality by taking quizzes!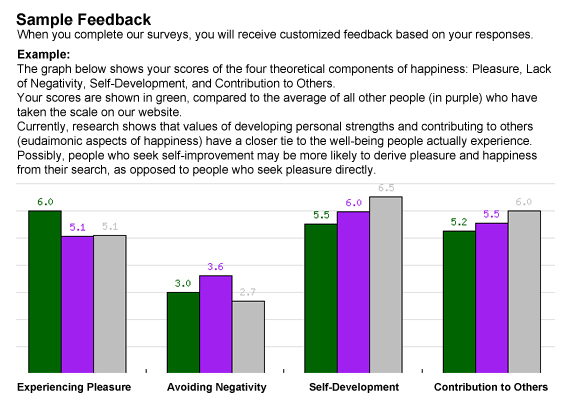 What do you value?
Are you a happy person?
What's your shopping personality?

Your personality affects and connects these components of your life in surprising ways.

This website offers free quizzes about different aspects of your personality and more. After you've completed a quiz, you'll see custom feedback about your results. Your responses will also help researchers understand the connection between money and happiness.

Follow us on Twitter @SpendingWell, Google+ or Facebook.



Latest From Our Consumer Psychology Blog
First time visitor? Please register.
Already have an account? Please login:
This site is an academic venture with no fees or advertising and is a collaboration among social psychologists who study consumer behavior and well-being. Your responses will be used for research purposes only. We will guard your privacy carefully.